What do you write?
I write STAN ONE
Tell us a little about yourself… How long you've been painting and who you're down with etc.
I lived on 125th street in Harlem. I've been writing STAN since 1978. I'm the president of TSF/TS5, (THE SPANISH FIVE) crew. My partner and vice president is PRIZ ONE who I've known since 1982. I've been down with various numbers of crews throughout the years: TC5 (THE COOL FIVE), RS (ROCSTARS), CYA (CRAZY YOUNG ARTISTS),CAC/CACITY (COOL ART CREATORS/COOL ARTISTIC CREATIVITY), MTA (MAD TRANSIT ARTISTS), TMT (THE MAGNIFICENT TEAM), TDS (THE DEATH SQUAD), TPA (THE PUBLIC ANIMALS), OTB (OUT TO BOMB), MAFIA (MASTER ADMINISTRATION FOR INCREDIBLE ARTISTS), BYB (BAD YARD BOYS).
What brands of paint did you use most frequently in the early years?
I used plenty of the original Rusto' 'Flat Black' on the insides and outsides. I also used original 'Baby Blue', 'Hot Pink' and 'Jungle Green' Krylon. It sometimes depended on what was available when racking up.
Are you a can collector?
Not necessarily but I do own a few old brands of 'Avocado', 'Jungle Green', 'Aqua Turquoise' and 'Icy Grape' Krylon.
Can you still find old paint stock in your area?
Not like back in the days when me and the crew would head out to New Jersey and hit an occasional mom and pop store. Some years ago PRIZ and I found a few stores in Queens and Brooklyn and racked up many cans of Krylon, including: 'Beige', 'Cherry Red', 'Baby Blue', 'Dove Gray' and 'Leather Brown'.
Any good racking stories?
One time me and the crew broke into a hardware store through the back window which was located in the alley. It was actually the cellar of the store that we ended up in. It was late at night and it was very dark. We had flashlights. I remember we cleaned the store out of all their spray paint. We were walking out through the cellar window with dozens of six pack paint boxes piled over our heads lol. What we couldn't carry, we threw into supermarket bags and just walked home with it. We had so much paint between all of us that we were giving it away to the crew and then selling the rest to other writers.
Any favorite old paint stores?
There were several in my neighborhood but they either closed or were burnt down.
Best discontinued paint, and why?
Old Rust-Oleum, Krylon and Red Devil. Colors that actually stuck to the trains!
Ever found some racked caps work good with certain paints?
Jiffy (Jifoam) caps and Fat Caps with the Old Rusto and Krylon.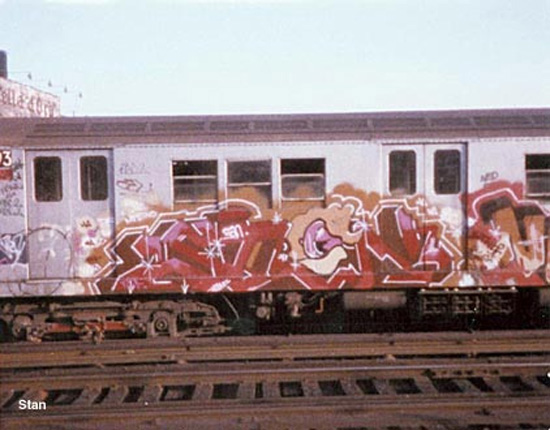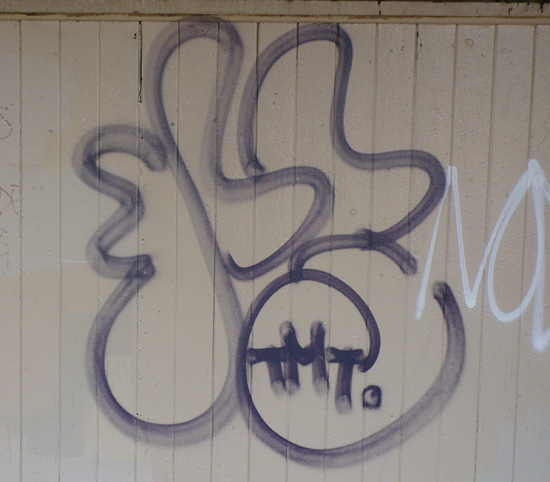 Worst paint ever award goes to?
New Krylon and new Red Devil.
What are some of your best painting experiences?
Painting whole cars in the 1 tunnels with my boys and then waiting for our work to pull out Monday morning at 125th street.
How do you feel about the brands of Euro paint and their impact on the scene?
Today it would have to be the multitude of colors and cap lines and widths are incredible.
If you could choose a few cans to have on your shelf, what would they be?
'Jungle Green' and 'Icy Grape' Krylon.
Thanks y'all… STAN ONE TS5…